To die and be largely forgotten is one thing, having to linger on as a faint idea, quite another. With the play Olympe, I set out to explore the value of language in the fight for women's rights. And no performance or play on that still so pressing theme would be complete without the words of chief feminist, revolutionary and playwright Olympe de Gouges. And so, I invited her on stage.
---
THE WORD IS LOST
And thus the meaning. And the logic. And here's where I get stuck. Olympe is a error in the thoughts of Woman, played by Nikki Deras. In an attempt to explain sexist advertising in a bookshop to the worlds in her head, Woman clashes with all the great ideas of aspiration, dreams and legacy. But she gets help, from none other than prima donna and French feminist Olympe de Gouges, played by Anneliese Billen. If anyone knows how to shape the world according to your own ideas, it is her. But imagination and reality fight against each other and heroes do not always turn out to be what we imagined.
---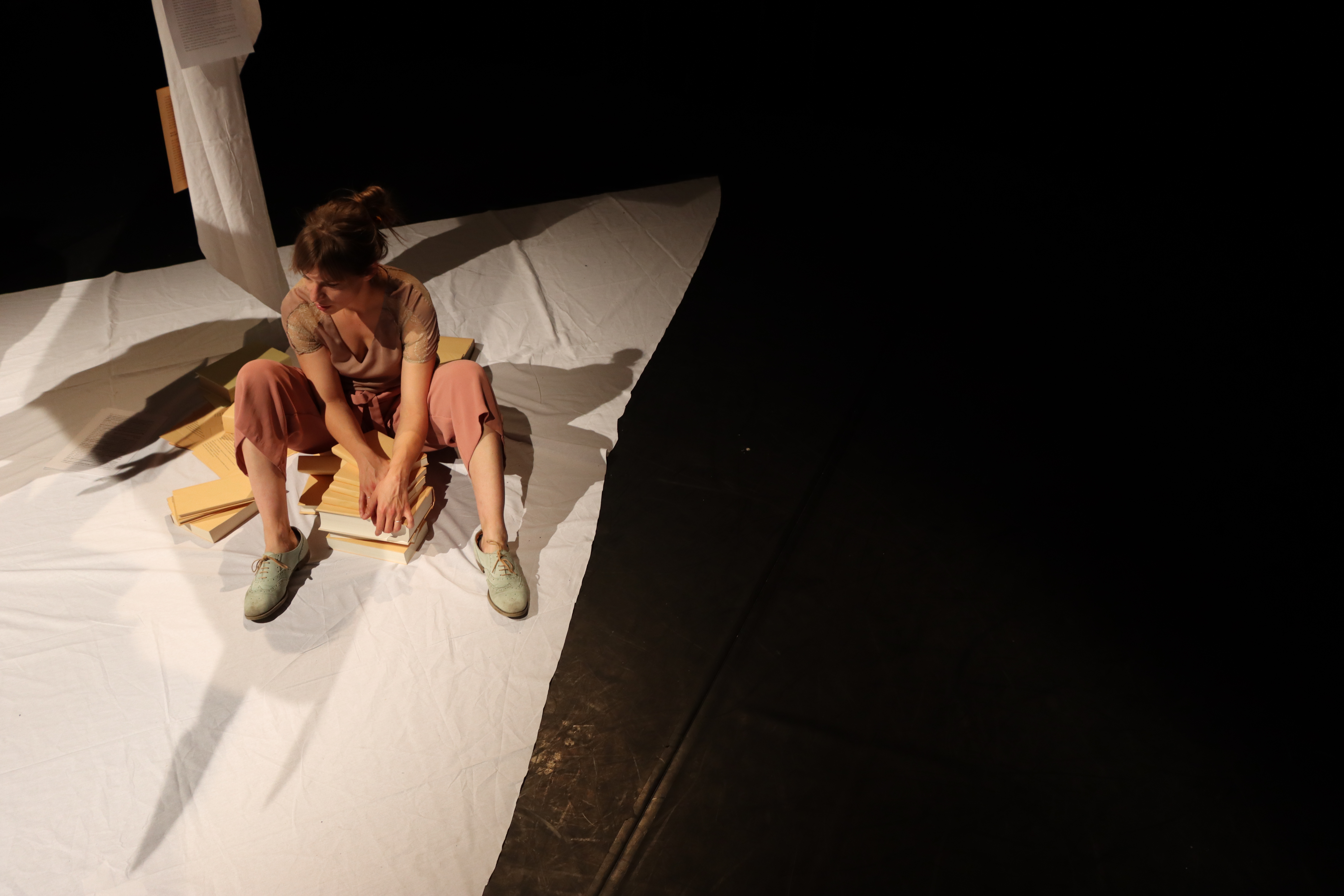 ---
A HEADLINE
In October 2021, I started reading about the life of Olympe de Gouges and eventually I came up with a text in which I could both question her and put her on a pedestal. In my directing, I aimed for sobriety, in which the musicality of a debate comes into its own and language can sound to be heard. And it is uncomfortable. It is personal, a confession, a cry for help, perhaps. But above all, it is a performance about missing words and forgotten people. About theatre. A thought experiment about being brave and what remains of that courage when you are not seen.
---
---
Olympe was performed as my graduation piece at Toneelacademie Maastricht during Festival Gemaakt. The performance was complemented by the lecture Citoyenne, or the 18 grams that remained, about the life of the Gouges, which was also held at the festival.